Grooming Future Leaders to Grow Your Firms Today

Launched in 2019, the Accountancy Future Leaders Programme (AFLP) is specially curated for Small and Medium Practices (SMPs), with the aim to gear up their next-generation leaders with practice management leadership capabilities. ISCA is pleased to partner with NUS-ISS and the Singapore Institute of Technology (SIT) in curating this structured leadership programme that is based on thought leadership and experiential learning.

The programme focuses on 3 key areas:
Business Strategy

- Developing strategies to expand the firm's services and revenue stream.
People Strategy

- Implementing progressive HR practices to support business strategy, including talent attraction and retention.

Technology Strategy

- Keeping up with emerging trends and leveraging technology to improve productivity and business growth.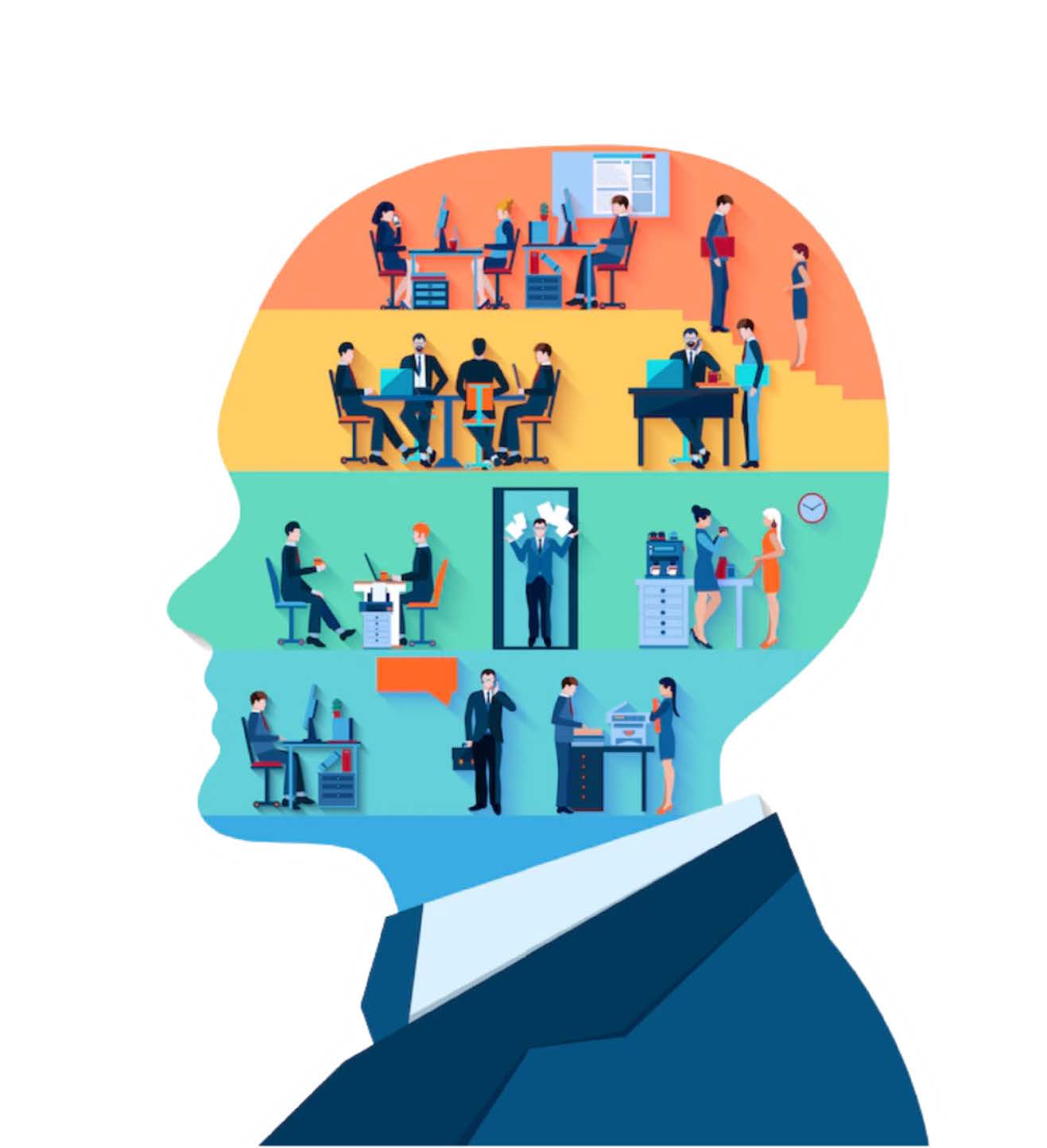 Why Accountancy Future Leaders Programme?

(Hear from our participants and their employers)

Programme
Contents/ Outlines




E-learning - Effective Leadership in Practice

A 1.5-hour module to help participants to develop an understanding on the attributes of a good leader and the common styles of leadership in practice. Participants will determine appropriate leadership style he/she wishes to adopt taking into consideration the individuals within the organisation team or entity he/she is managing.

Learning Outcome:

Understand the traits of effective leadership and common practices of good leaders;
Analyse the various leadership styles you can potentially adopt in your practice;
Align your leadership style to fit your organisation's culture and context which will best work for the team/entity you are managing.

Access to the e-learning modules will be made available at least 2 weeks before the workshop.

Including 14 CPE hours under Category 5!

Facilitated Workshops (in-person)

Facilitated by experienced industry leaders, the 6-day workshops are highly interactive and designed to be practical and immediately applicable to the learners' organisational context.

Click here for more information on the facilitated workshops.

1) Business Strategy (13 & 14 Sep 2023, 9am - 5pm)


Gain insights into the practice of strategic planning and formulation
Draw insights from data analytics reports and identify trends and business opportunities
Understand the process and challenges of business model innovation

2) People Strategy (3 & 4 Oct 2023, 9am - 5pm)

Learn the essentials for building a high-performing team
Gain a deeper understanding of organisations' perspectives on
talent management and how firms use strategic human resource
processes to ensure the execution of business strategies
Acquire strategies to develop the areas that could help in talent
attraction and retention in SMPs
Identify the challenges and pitfalls in implementation and how to
overcome them

3) Technology Strategy (26 & 27 Oct 2023, 9am- 5pm)

Gain insights into the future of analytical competition
Understand the architecture of analytics and big data
Create a roadmap to enhance analytical capabilities of the organisations
Hands-on application of the Robotic Process Automation (RPA)
(Note: ISCA reserves the right to amend the topic(s) and/or date(s) of the Programme.)

Workshop 1: Business Strategy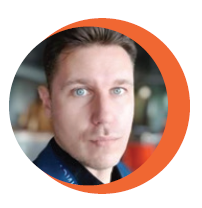 Mr Damien Cummings
Mr Damien Cummings is currently the Chief, Digital Strategy & Leadership practice at NUS-ISS. Prior to that he was the founder & CEO of HR Tech/SaaS company, Peoplewave. Before entrepreneurship, he was Global Head of Digital Marketing at Standard Chartered Bank and Chief Marketing Officer at Philips APAC. Damien has also worked at major global brands such as Samsung, Dell, Ogilvy, Coca-Cola and McKinsey & Company.
Hear from him!
Workshop 2: People Strategy
Mr William Thien
Mr William Thien is a consultant and trainer with EON Consulting & Training (EON), a human resource consulting services and training provider providing a wide range of human resource management and development support services to companies in Singapore. He is a certified Practicing Management Consultant (PMC, Bilingual in English and Chinese), Certified Productivity Consultant (CPC) and a Certified Workplace Learning Specialist (CWLS). He is an Associate
Consultant with the Singapore Productivity Centre (SPC), and a member of the Singapore Productivity Association (SPA).
Hear from him!

Workshop 3: Technology Strategy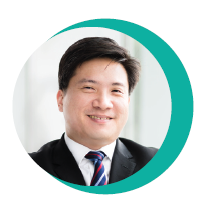 Mr Benjamin Goh
Mr Benjamin Goh is a Senior Lecturer at the Singapore Institute of Technology specialising in data analytics, machine learning and finance courses. As Deputy Director of SIT's Accountancy Technology Centre, a technology innovation centre sponsored by the Singapore Accountancy Commission, Ben focuses on creating technology-driven solutions for Singapore's accountancy industry. As a way of giving back to society, Ben is also the Head of Research and Investor Education at the Securities Investors Association (Singapore), an investor activist non-profit organisation focused on investor advocacy. In his previous lives, Ben has held portfolio management, research, and finance roles in CIMB Securities, JPMorgan, Credit Suisse, Copper Basin Capital LLC and Vina Capital.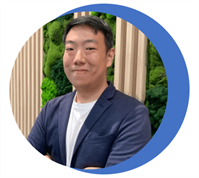 Mr Daryl Aw
Daryl Aw is the founder and Managing Director of Skybots Pte Ltd in Singapore. Skybots provides automation solutions for accounting, tax, audit, corporate secretarial, finance and sustainability processes, helping companies in their digital transformation journey. These solutions involve using Robotics Procession Automation (RPA), data analytics and Artificial Intelligence tools such as ChatGPT to automate tedious and repetitive processes for companies to successfully achieve significant productivity gains. He is a Chartered Accountant with ISCA.
The Programme is supported by Economic Development Board (EDB) under its Training Grant for Industry (Leadership). Please refer below for the eligibility criteria.
#Enjoy 30% group discount on every group registration of 2 or more participants.

Fees may be subject to revision from time to time. The Institute reserves the right to adjust the fees without prior notice. There is strictly no refund of fees. Fees paid are not to be offset against other fees.
**Training Grant
Singapore citizen who is nominated by his/her organisation and meet all the eligibility criteria below, get to enjoy funding 50% of the Full Programme Fee before GST.
Eligibility Criteria

Applicant is a Singapore Citizen.

Applicant has been nominated by his/her employer to participate in the Programme.

Applicant is taking the course for the first time.

Applicant must complete the e-learning module and all workshops.

Applicant does not receive other grants from the Economic Development Board, capitation from the Ministry of Education or any other government grants (including support from SkillsFuture Singapore) for the Programme, regardless of the quantum of such other support.
What's more? UTAP funding support is now available. Enjoy 50%* funding support for NTUC member on the unfunded course fee!
Find out more here*.
Upon completion of the Programme, the participant will be awarded a certificate of achievement by ISCA x NUS-ISS x SIT.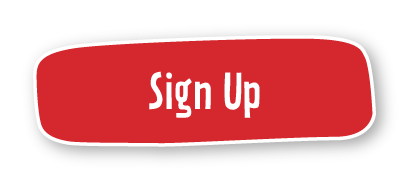 Exception occured while executing the controller. Check error logs for details.