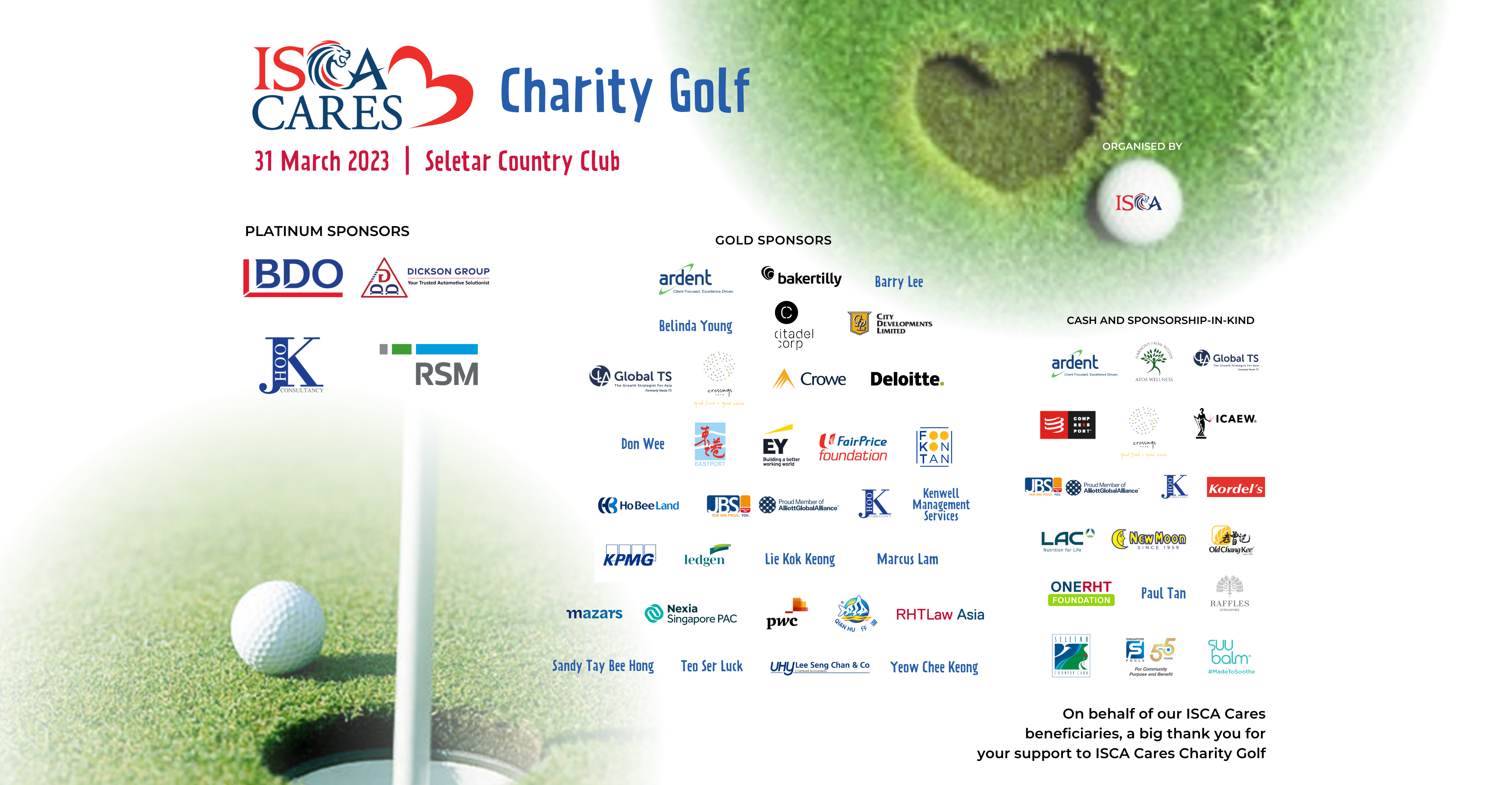 ISCA Cares Charity Golf 2023
Thank you to all our donors and supporters!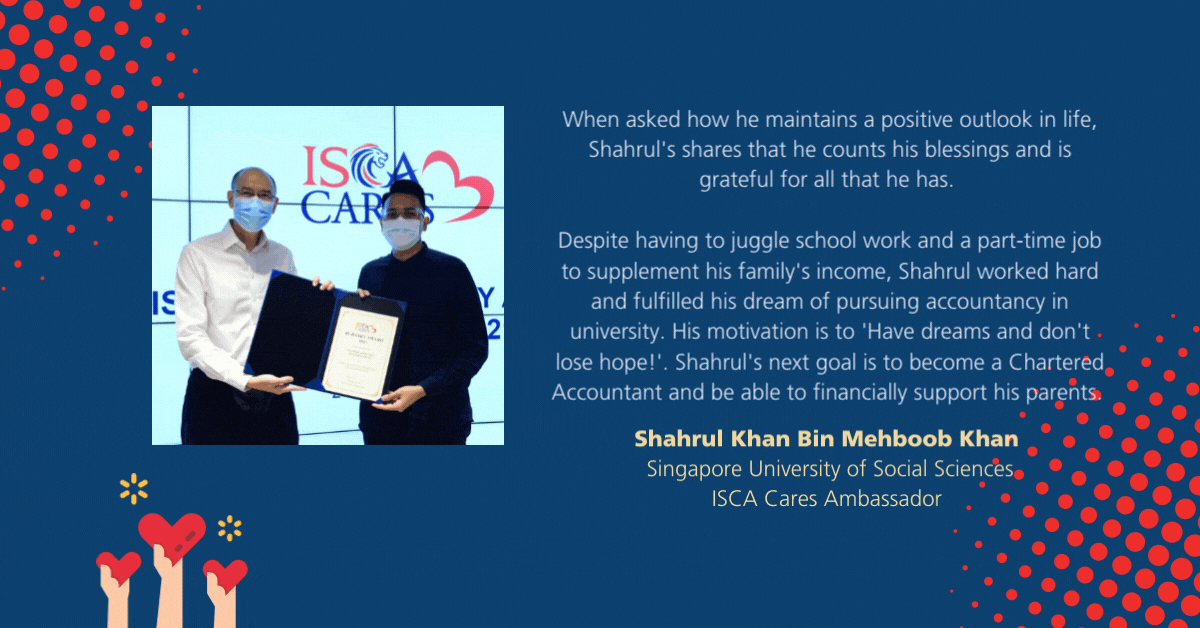 Shine the light!
Amidst the prolonged Covid-19 pandemic, the lower income households would be hardest hit. These two years, ISCA Cares awarded close to $300,000 of bursaries to more than 120 ISCA Cares Ambassadors. Together, we can do more. Join us in our continuous endeavour to raise funds to provide financial assistance to accountancy students who are struggling through these difficult times. Your generous support would be greatly appreciated!
Donate today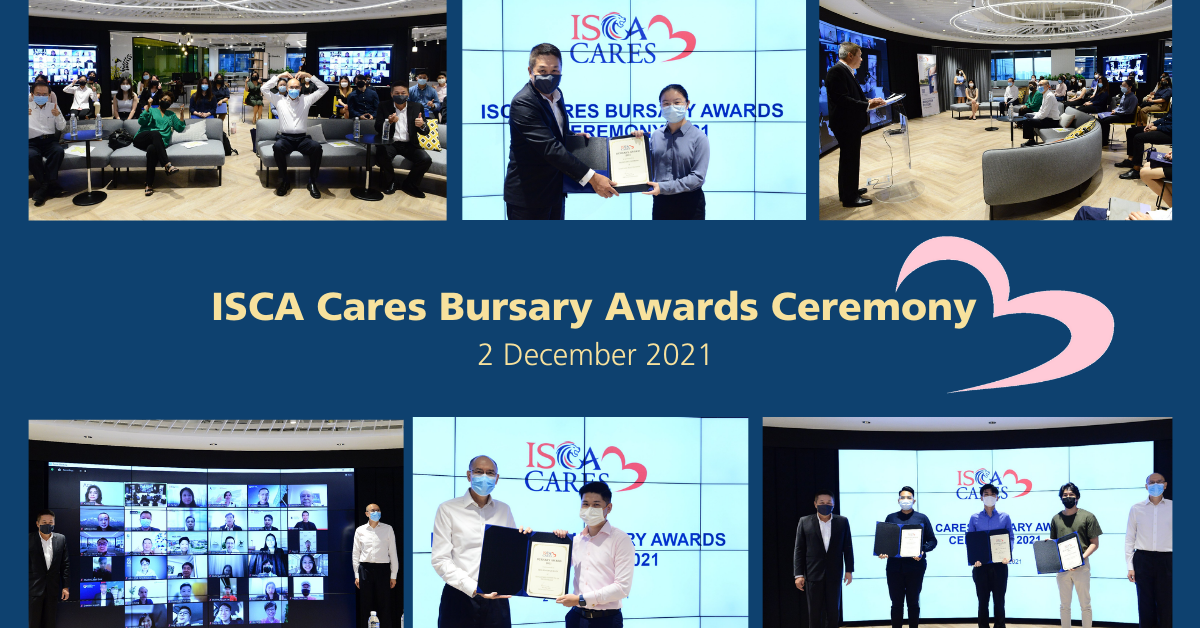 A Big Thank You to You!
The sixth year running of the ISCA Cares Bursary Awards Ceremony was held on 2 December 2021, where 40 students from underprivileged families were awarded a total of $133,200. The ceremony was held in a hybrid format - at Ernst & Young Wavespace and virtually. ISCA Cares would like to extend a big thank you to all donors and ardent supporters who made this possible!
Donate today
Hear from ISCA Cares Ambassadors
Hear about how some of ISCA Cares Ambassadors were supported in their educational journeys.
Learn more
Our Ambassadors' Stories
Hear how our Ambassadors faced and overcame life's hurdles with a strong fighting spirit and positivity.


Read more