Mental Wellness
For members looking for resources and information on mental health and wellbeing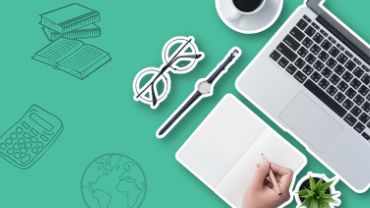 Resources
| | |
| --- | --- |
| Wellbeing Toolkit - Chartered Accountants Worldwide | This resource equips our finance and accounting professionals with insights and strategies to promote resilience and purpose within our teams, fostering a workplace where our people thrive. |
"Understanding Our Minds Better, Enhancing Our Mental Wellbeing" by Mr Koh Su Hock
This article writes the practice of flexibility, mindfulness and resilience to achieve balance and prioritise mental wellness. Understand how modern and traditional techniques such as mindfulness and yoga can help to enhance mental wellbeing.
"Healthy Eating and Mindfulness for Busy Professionals" by Ms Violet Koh
Accountants are often identified as having high stress levels. This article touches on how mindful eating can optimise health and wellbeing and applying mindfulness in three priority areas - personal, immediate family and workplace.

"Taking Care of Ourselves in Difficult Times" by Dr Tan E-Ching

In this article, learn how to build mental and emotional resilience - the foundation of good mental health - using three evidence-based strategies.

"Wellbeing Toolkit for Managers in the Accountancy Profession" by Chartered Accountants Worldwide
This toolkit aims to equip our leadership with insights and strategies to promote resilience and purpose within our teams, fostering a workplace where our people
thrive.
| | |
| --- | --- |
| | This is a resource page where individuals and accounting firms can find useful references on preventing bullying and harassment at the workplace. |
Events
Virtual Webinar

18 Nov 2023 10:00 AM - 12:00 PM

02 Dec 2023 10:00 AM - 12:00 PM

29 Dec 2023 10:00 AM - 12:00 PM

Programme Facilitator(s):
Rachel Tanoko (Professional ICF certified coach, ACLP qualified Corporate Trainer and Associate Wealth Planner)
Mental Wellness Workshop

Coping with Stress and Anxiety in Uncertain Times

Date: Wednesday, 20 October 2021
Time: 1:00pm - 2:15pm

Speaker: Dr Tan E-Ching
MBBS (Singapore) GDFP
Founder and Director, Hallmark Health


Virtual Webinar

Is Your Mental Health Affecting Your "Going Concern"? – Accountants' Mental Health And Its Implications On Ethics

Date: Saturday, 12 November 2022
Time: 10:00am - 12:00pm

and

Date: Saturday, 10 December 2022
Time: 10:00am - 12:00pm

Previous runs

Date: Saturday, 12 March 2022
Time: 10:00am - 12:00pm

and

Date: Saturday, 11 June 2022
Time: 10:00am - 12:00pm

Programme Facilitator(s):
Rachel Tanoko (Professional ICF certified coach, ACLP qualified Corporate Trainer and Associate Wealth Planner)

Mindful Eating to Optimise Health & Wellbeing

Date: Thursday, 28 April 2022
Time: 3:00pm - 4:15pm


Speaker: Maya Rolston
Sports Nutritionist
Pure Fitness

Enhancing Mental Wellness at the Workplace

Date: Thursday, 14 October 2021
Time: 4:00pm - 5:10pm

Moderator:

Koh Su Hock
Coach/Founder, Yong Yoga Asia P/L
Chief Customer Officer (Telemedicine), Rxemedium Technologies P/L

Panelists:

Jane Goh
Senior Assistant Director
SAMH Creative Services & SAMH Sport, Arts & Youths - Integrated Team Singapore Association for Mental Health

Sunny Naidu
Therapist & Founder
LIFE & Lemonade

Tan Lee Thong
CFO Practice Lead, Asia
Workday

Tan Yee Deng
Chief HR Officer
PwC Singapore

Managing Stress in our Everyday Lives

Date: Wednesday, 9 November 2022
Time: 1:00pm - 2:00pm

Speaker: Dr Tan E-Ching
MBBS (Singapore) GDFP
Founder and Director, Hallmark Health
Services