Board Appointment Service for Organisations
A board of directors with diverse backgrounds enables a well-rounded and effective process for decision-making. ISCA members are professional accountants well-equipped with the skills and expertise to contribute in terms of technical competencies and professional experience, and would be valuable addition to your organisation.

ISCA can help to identify potential candidates based on your organisation's requirements: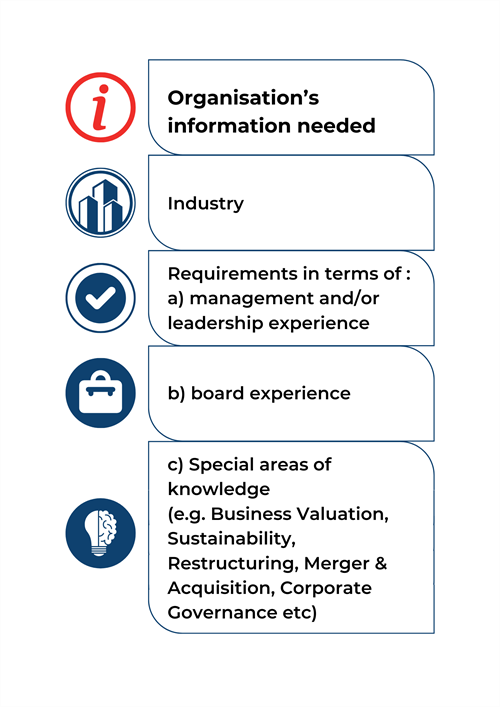 If you have available board position(s) to fill, please tell us more about the position(s) via the form here.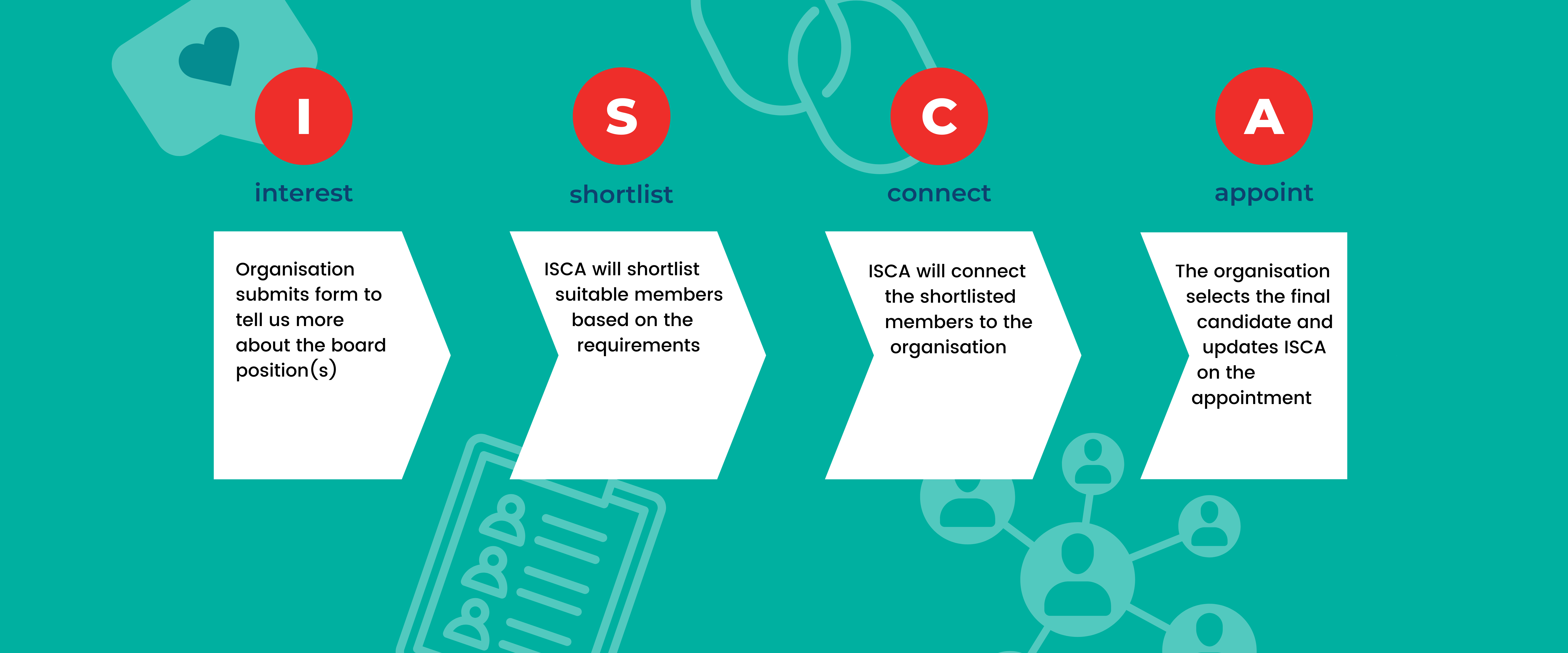 This is an exclusive service for ISCA members, including ISCA corporate members. If you would like to join or find out more about the ISCA corporate membership, the details are available here.
The ISCA Board appointment service is a complimentary service for ISCA members, including corporate members.
A placement fee of $1,058.40 (inclusive of GST) is applicable for each successful placement, for non-ISCA corporate members.
A preferential rate is applicable for SGListCos' members, please write to gems@isca.org.sg for details.
Yes, you can do so by indicating the option in the form above.
Please prepare the following information:
Geographical region of business operations
Industry
Nature of business
Details of management and/ or leadership experience are required
Details of board experience required
Details of any special areas of knowledge, such as Business Valuation, Sustainability, Restructuring, Merger & Acquisition, Corporate Governance etc required
We will reach out to our members on the opportunity. This may include advertising the board position(s) on ISCA's LinkedIn and/or other platforms. We will provide you with the details of shortlisted members who are keen.
For clarifications on our board appointment initiative, please reach out to the ISCA Career Growth Centre Team at
careersupport@isca.org.sg
.